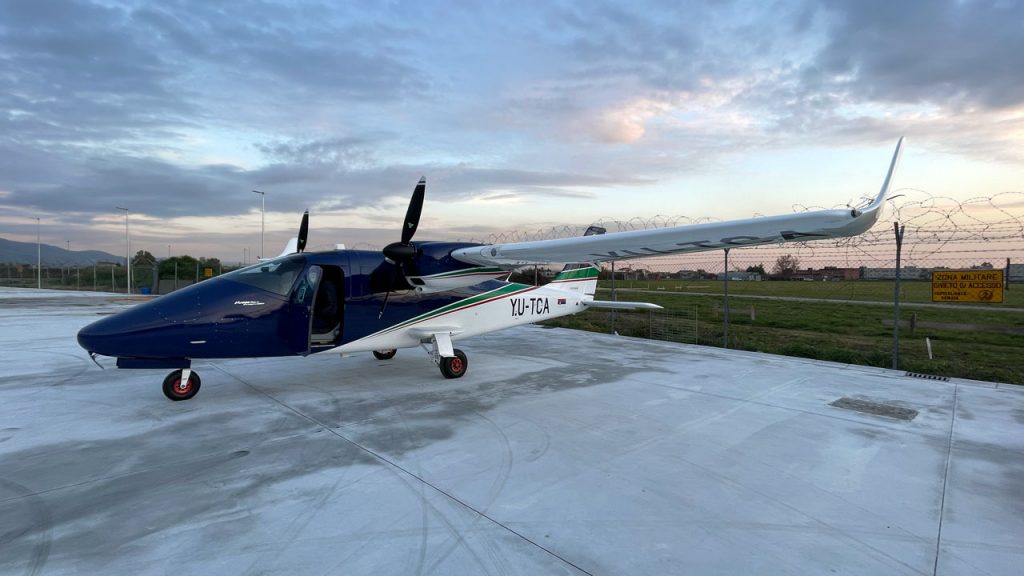 (Quelle: flieger.news):
Tecnam announced today that delivery has commenced to Serbia-based Prince Aviation of two Tecnam P2008JC MkII and one P2006T MkII multi-engine aircraft.
By selecting Tecnam to renew its training fleet, Prince Aviation can now offer the highest standards in pilot training in Western Balkans and South East Europe. Introduction of the Tecnam models will provide Prince Aviation's student's state of the art aircraft that will support their flight training and education, giving them their first insight into the modern aviation world. Since 1992, Prince Aviation's flight training organization has trained more than 500 pilots, confirming to be the leading FTO in the region. By completing a Tecnam Maintenance Training Course, Prince will shortly become an Authorized Tecnam Service Center, providing certified support to their fleet and Tecnam customers in the area.
With its carbon-fibre fuselage, metal wings and stabilator, the Tecnam P2008JC MkII has many advantages over traditional aircraft. Combining composite material and metal has resulted in a more fuel-efficient and quieter aircraft, becoming a favourite of many Flight Training Organizations. The Tecnam P2008JC MkII features some significant enhancements: a new avionics suite and a new design of both the instrument panel and glare shield, enabling the introduction of Garmin's innovative G3X Touch display with an MD302 attitude instrument. VFR Night is optional.
The P2006T MkII is a twin-engine, four-seat aircraft with the fully retractable landing gear. It offers an innovative design with a modern Garmin avionics suite which integrates all primary flight, navigation, communication, terrain and engine data on two high-definition LCDs. The P2006T is standard equipped with an advanced feature S-TEC 55x high-performance, two-axis autopilot. Fitted with two Rotax 912S3 engines, the Tecnam P2006T MkII exhibits remarkable fuel saving and can be operated either on AVGAS or MOGAS 95 octane fuel (which leads to huge operating cost reductions). Source: 'Tecnam website'.