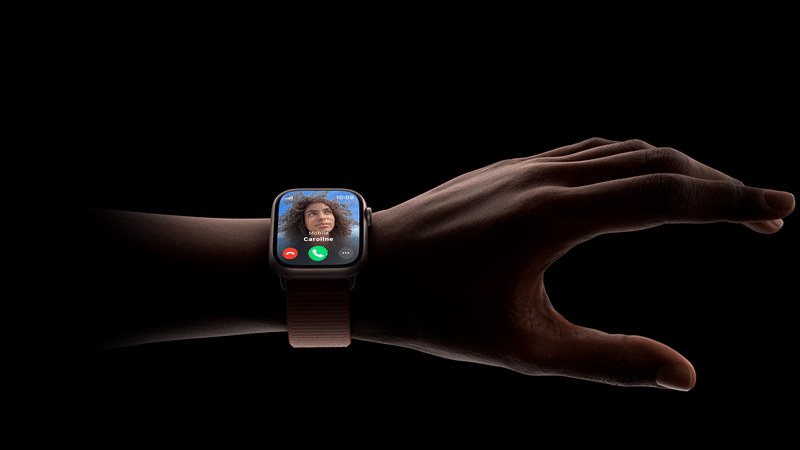 (Quelle: iPad Pilot News) 4 min read
There are a handful of events you can count on every year: Sun 'n Fun in the Spring, EAA AirVenture in late July and Apple's annual iPhone event in September. Today is officially that final day, iPhone day, where Apple shows off the latest iPhones and Apple Watch models. While we tend to focus more on using the iPad as the pilot's best friend here at iPad Pilot News, the iPhone plays an equally important role as a preflight planning tool and backup EFB in the cockpit.
With what was once again the world's worst-kept secret, Apple announced new iPhone 15 and iPhone 15 Pro models today. But we won't sugarcoat it: the event was a bit of a snoozer with only modest feature updates in the new models, except for the news that Apple finally switched the charging port from Lightning to USB-C.
What's new with iPhone 15
Except for new color options and a contoured edge around the screen, the overall size and design of the new iPhone 15 models are very similar to the iPhone 14. The biggest thing you'll notice on the front is the upgrade from Apple's infamous "notch" to the dynamic island at the top of the screen.
This hybrid design feature was first introduced on the iPhone 14 Pro last year and intelligently mixes the front cameras and sensors with a live activity display. We've been using the dynamic island in the iPhone 14 Pro for the past year, and it's a great way to keep up with sports scores, airline flight status and much more while simultaneously using other apps.
Through a partnership with the AAA (American Automobile Association), Apple also expanded the utility of the SOS satellite connectivity feature introduced last year. In addition to emergency search and rescue requests when off the grid, you can now request roadside assistance via satellite when an internet connection isn't available.
What else is new on iPhone 15:
A16 processor
Super Retina XDR OLED can go up to twice as bright as iPhone 14 when outdoors
A new 48-megapixel camera allows for higher-resolution photos
The next-generation camera portrait mode allows you to blur the background behind people and pets after you take a photo
Improved ultra wideband chip enables a more precise "Find My Friend" feature
Voice isolation feature to make it easier for others to hear you on phone calls in noisy environments
USB-C connector replaces the Lightning port (finally we'll have one less charging cable to travel with!)
There are two models: the iPhone 15 (starts at $799 for 128GB) and iPhone 15 Plus (starts at $899 for 128GB), both of which can be pre-ordered starting Friday
What's new with iPhone 15 Pro
The iPhone Pro models traditionally feature a higher-performance processor and upgraded camera technology. The same is true this year, as Apple's primary focus during the event was on advanced mobile gaming capabilities and professional photography and videos (we think this model also makes phone calls, but we haven't confirmed that yet).
The Pro model incorporates a new dual-function "action" button above the physical volume control on the left side, which replaces the ring/silent switch. Hold the button to switch between ring/silent, or press it once to activate a user-specified feature, like launching the camera app, turning on the flashlight, or running a custom-programmed action from the Shortcuts app.
Unique to the larger iPhone 15 Pro Max is a new 5x telephoto lens, equivalent to a physical 120mm lens on a traditional camera. Apple developed a new internal set of lenses inside the iPhone's body to pull this off, eliminating the need for a bulky lens protruding from the device.
What else is new on iPhone 15 Pro:
A17 processor
New strong and lightweight titanium design which is 9% lighter than iPhone 14 Pro
The USB-C port supports USB 3 with up to 10Gbps transfer speeds (2ox faster than USB 2)
The camera system can capture spatial (3D) video to allow for 3D viewing on Apple's Vision Pro headset
There are two models: the iPhone 15 Pro (starts at $999 for 128GB) and iPhone 15 Pro Max (starts at $1199 for 256GB), both of which can be pre-ordered starting Friday.
What's new with Apple Watch
Apple also announced two new watches today, the Apple Watch Series 9 and Apple Watch Ultra 2. Like the iPhone, these include a modest set of updates focused on faster processors and brighter screens. Apple added one new feature on both models, a Double Tap Gesture, which can automatically detect when you tap your index finger and thumb together twice quickly and perform a pre-programmed action.
Double tap controls the primary button in an app so it can be used to stop a timer, play and pause music, or snooze an alarm. The gesture can be used to answer and end a phone call, and even to take a photo with the Camera Remote on Apple Watch. Double tap will also open the Smart Stack from the watch face, and another double tap will scroll through widgets in the stack.
We hope that aviation app developers will take advantage of this capability, which could allow a pilot to start a timer or find the nearest airport with one-hand operation.